Each SAT Prep Program is 9 hrs
Taught in 3 separate sequential dates
Only $495 for all 3 sessions
FREE retakes for previous students
Each ACT Prep Program is 9 hrs
Taught in 3 separate sequential dates
Only $495 for all 3 sessions
FREE retakes for previous students
BOOK BOTH SAT + ACT AND SAVE $100!
ABOUT THE PROGRAM
What parents and students should know about the SAT & ACT, but probably don't.
The SAT is UNLIKE other tests, including the ACT – and neither is a total reflection of your grades in school.
The SAT is a bit like a series of puzzles based on stuff from school — math, reading, writing, and (yes) science. In my class, we call it a CAR — a Critical thinking, Analysis, Reasoning test.
The ACT is what we call a CUR — a curriculum-based test that helps colleges decide how well your educators taught you math, reading, writing, and science – and to what level you retained it all.
So, they both cover the same material, but did you know the ACT has 61 more questions in five minutes less time? Two different types of tests — two different classes!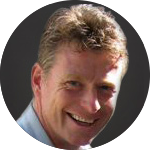 WHO IS "MR. I" THE TEST PREP GUY?
Ralf Ingwersen has been teaching SAT Prep since the year 2000, successfully raising SAT scores for thousands of students!
Ralf is an inspiring teacher. My daughter's score went up 220 points! My son's going to take the class this fall.

Veronica Thompson

Mom, Bolles School
The kids really embrace Mister I's style. His programs for the SAT and ACT are always welcome on campus.

Dr. Clay Carmichael

Principal, Pedro Menendez HS
Ralf's style and approach to SAT and ACT prep is EXACTLY what our students need to overcome test fears. He shows them how to excel under pressure, to realize and then take advantage of the patterns of the test.

Jerry Buckley

Guidance Chair, Bishop Kenny HS
The best investment I've ever made!!!!! Yes, five exclamation points! I didn't think it could happen, but my daughter got the highest level of Bright Futures. Thank you Mr. I!

Patricia Barthlow

Parent, Jacksonville